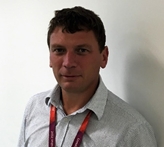 Dave Lovell
Primary Authority Programme Lead
David has been involved in shaping the UK regulatory landscape for the past twenty years. He has over 15 years' experience as a practicing Trading Standards officer across a number of local authorities. In his last local authority position with West Yorkshire Trading Standards he was instrumental in bringing Primary Authority into its operations.
As a result of that in-depth and practical experience of running a high performing team offering multiple PA partnerships David joined the Better Regulation Delivery Office in 2012. Notably he was responsible for the implementation of co-ordinated partnerships into PA in 2013. David's passion for the better regulation agenda coupled with previous enforcement experience meant in 2016 he was asked to lead the Enforcement activities of the recently formed Regulatory Delivery through a significant period of change.
Dave then moved to his current role in the Office for Product Safety and Standards, as Assistant Director where he is responsible for delivering the Primary Authority programme. His role has a wide remit and stakeholder engagement, governance and programme management are just some of the areas he is responsible for.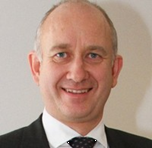 Adrian Hall
Regular Engagement Lead, Primary Authority
Adrian has over three decades of experience working across the regulatory sector. He previously worked with a number of Local Enterprise Partnerships, where he focused on fostering stakeholder relationships in order to promote better regulation between local industries and regulators. His previous work with numerous government departments focused on supporting them to use the Regulatory Delivery model to improve regulation in key policy areas. Notably, Adrian supported the Department for Environment, Fisheries and Rural Affairs re-design their companion animal licensing regime.
Adrian's expertise has been called upon by governments worldwide. In particular, his work with the Indonesian and Vietnamese governments to help them deliver better business regulation and economic growth, was key to forging a global regulatory network where best practice and innovation are shared.
Adrian joined the Department for Business, Energy and Industrial Strategy in 2010 and immediately became a key leader in the Primary Authority team. Adrian's skills and experience were recognised best, when in 2014 he was instrumental in bringing fire safety within the Primary Authority scheme.
Adrian's current role within the Office for Product Safety and Standards spans many business areas. His key responsibility is to lead engagement with the national regulators, and in particular the Supporting Regulators within the Primary Authority scheme. Adrian also facilitates a number of expert panels that allow industry, regulators and policy leads to share a platform to discuss and resolve issues. Adrian is also responsible for mediation within Primary Authority, where he facilitates engagement between stakeholders to help resolve issues efficiently.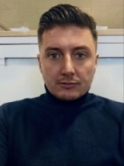 Ben Steane
Quality, Primary Authority
Much of Ben's career in the Civil Service has been spent working within Law Enforcement. He began work as an Administrative Assistant with the then HM Customs and Excise. The departments transition to HMRC saw a move into the Seizure Team at Coventry International Hub, the largest international postal depot in the UK where he was responsible for the audit trail within the Queens Warehouse. Having spent several years in this role he switched to a role as front-line anti-smuggling officer, spending time at Birmingham Airport as well as Heathrow. This role included the identification and seizure of prohibited and restricted goods at the border.
Whilst in this role he had responsibility for a team of officers and he took on the opportunity of moving to Ofqual as a Senior Compliance Officer. This involved leading on the planning and development of methodology for the audit and investigation of exam boards and awarding organisations. During his time here, he was able to become IIA recognised and remains a qualified internal auditor.
He is currently leading on Primary Authority Quality in The Office for Product Safety and Standards, OPSSS, a departmental office of BEIS and much of his work revolves around working with key stakeholders in Local Authorities and businesses in support of the Primary Authority scheme both in growing the numbers and driving forward the effectiveness of the partnerships.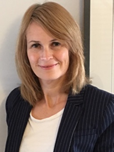 Heather Woodward
Coordinated Partnerships and Training, Primary Authority
Heather joined the Civil Service in January 2017 having worked for many years in both managerial Trading Standards roles and within a more commercial setting rooted in the gambling industry.  Prior to this, and whilst working for Buckinghamshire and Surrey Trading Standards Service, she was offered a 2-year secondment opportunity at the Office for Product Safety and Standards, OPSS, known then as the Better Regulation Delivery Office, BRDO. The main objectives of this posting were to support a small team in its endeavours to promote specifically the benefits of primary authority coordinated partnerships and drive growth. 
A strong communicator and networker, Heather has gained a wealth of experience positively collaborating with businesses, professional bodies and both local & national regulators. Having experienced the impact of her work from both regulator and business perspectives, she has gained a comprehensive understanding of the UK regulatory landscape. Heather's aims are clear and concern ensuring businesses have adequate arrangements in place to tap into the expertise of a single regulator who can provide them with the assurances they need to invest, innovate and grow.
Heather is currently working as a senior manager within the Primary Authority Team at OPSS. Within this role, she oversees: the day to day management of all existing co-ordinated partnerships, successful entry of new coordinated partnerships to the scheme along with ensuring growth within a variety of sectors including product safety. Heather is also the lead for primary authority training, inspection plans and one of the key contacts for dealing with any primary authority queries that come into the Office from both businesses and regulators.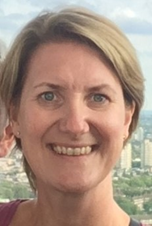 Kathryn Preece
Better Business for All, Office for Product Safety and Standards, OPSS
Kathryn is an Environmental Health Practitioner by profession and spent 20 years working in local government before moving to central government in 2011. Kathryn previously worked for Midlands Electricity Board as a Sales & Marketing trainee. Kathryn secured a student placement with Coventry City Council and on graduation worked in the Commercial team of Environmental Health undertaking the full range of enforcement activities in a broad spectrum of businesses.
In 1997 Kathryn moved to Wrekin Council and was there as the council was gaining its unitary status. Working at Telford & Wrekin Council involved Kathryn leading on health & safety, private water supplies and business training. She moved to North West Leicestershire DC in 1999 to manage food safety and pest control and became Head of Service in 2005, creating a single environmental health service which included food safety, health & safety, environmental protection, private sector housing, licensing, nuisance control, animal welfare, pest control and health improvement.
Since joining the then Better Regulation Delivery Office in 2011, now OPSS, Kathryn has developed and led the Better Business for All programme and more recently is leading work with local authorities and growth hubs on delivering a strategic regulatory approach within localities focusing on how local regulators can support the ambitions of the Industrial Strategy. 
Kathryn is on the Board of Directors of the National Forest Charitable Trust and is a qualified athletics official. 

Niall Boyle
Devolved Administrations and Marketing, Primary Authority
As a marketing graduate, much of Niall's career has focused on business development, marketing and communications. In private enterprise he has managed a small business and has worked in both marketing and business development roles in the City of London for Financial Courseware Limited, part of the investment bank NCB Group and for the Financial Times.
He joined the Civil Service as Head of Marketing for the National Weights and Measures Laboratory where amongst other challenges, he was responsible for helping to make the services of the laboratory more accessible to users, for brand creation and web development and consolidation. He later worked in communications, knowledge transfer, for periods on the Executive Agency's management board and in managing corporate services. In April 2016 Niall began supporting (the then) Regulatory Delivery's policies, tools and schemes across the devolved administrations of the UK. During this time, he helped set up the Wales Primary Authority User Group (WPAUG) forum and resurrected and managed the 4 Nations Forum meetings which encourage good working relations across the nations of the UK.
He is currently Assistant Director in The Office for Product Safety and Standards, OPSSS, a departmental office of BEIS and much of his work revolves around building effective working relationships with key stakeholders in Government, Local Authorities and businesses in support of the Primary Authority scheme. He is responsible for developing and implementing marketing communications activities to encourage growth and understanding of the positive impact of the scheme.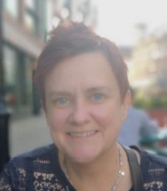 Jackie White
Product Safety, Primary Authority
Jackie has recently joined the Office of Product Safety & Standards having spent the past 18 years working at West Yorkshire Trading Standards Service. Jackie is a qualified Trading Standards Officer and ISO 9001 lead auditor. She has a vast amount of experience in all Trading Standards operational activities, in performing quality audits, reviewing businesses policies and procedures, and delivering in depth training. In her last local authority position with West Yorkshire Trading Standards Service Jackie managed the Business Growth & Development Team. Jackie was fundamental in developing their Primary Authority scheme and was able to grow the offering and increase the effectiveness of the scheme.
On moving to OPSS Jackie has joined the Primary Authority team. Jackie is an engaging person with excellent communication skills. Jackie has presented to key stakeholders, including delegates from Europe and Malaysia explaining how they can influence regulatory behaviour by developing a Regulators Code and explaining the principles of assured advice in Primary Authority.
Jackie is currently developing the delivery of product safety advice within the Primary Authority scheme through working with key stakeholders in Local Authorities and businesses.